Providing the full
engineering solution
to customize your needs.
Utilizing our expertise in Plastic Injection Molding, we can manufacture high precise ceramics products with excellent cost performance. We also developed our own Recipe system which can be used almost every kinds of ceramics powder.

Injection Molding Process
By using the CIM technology, we realize the product in the various fields as industrial and decoration use. Complex shape can be produced by our technology. This expands our future potential.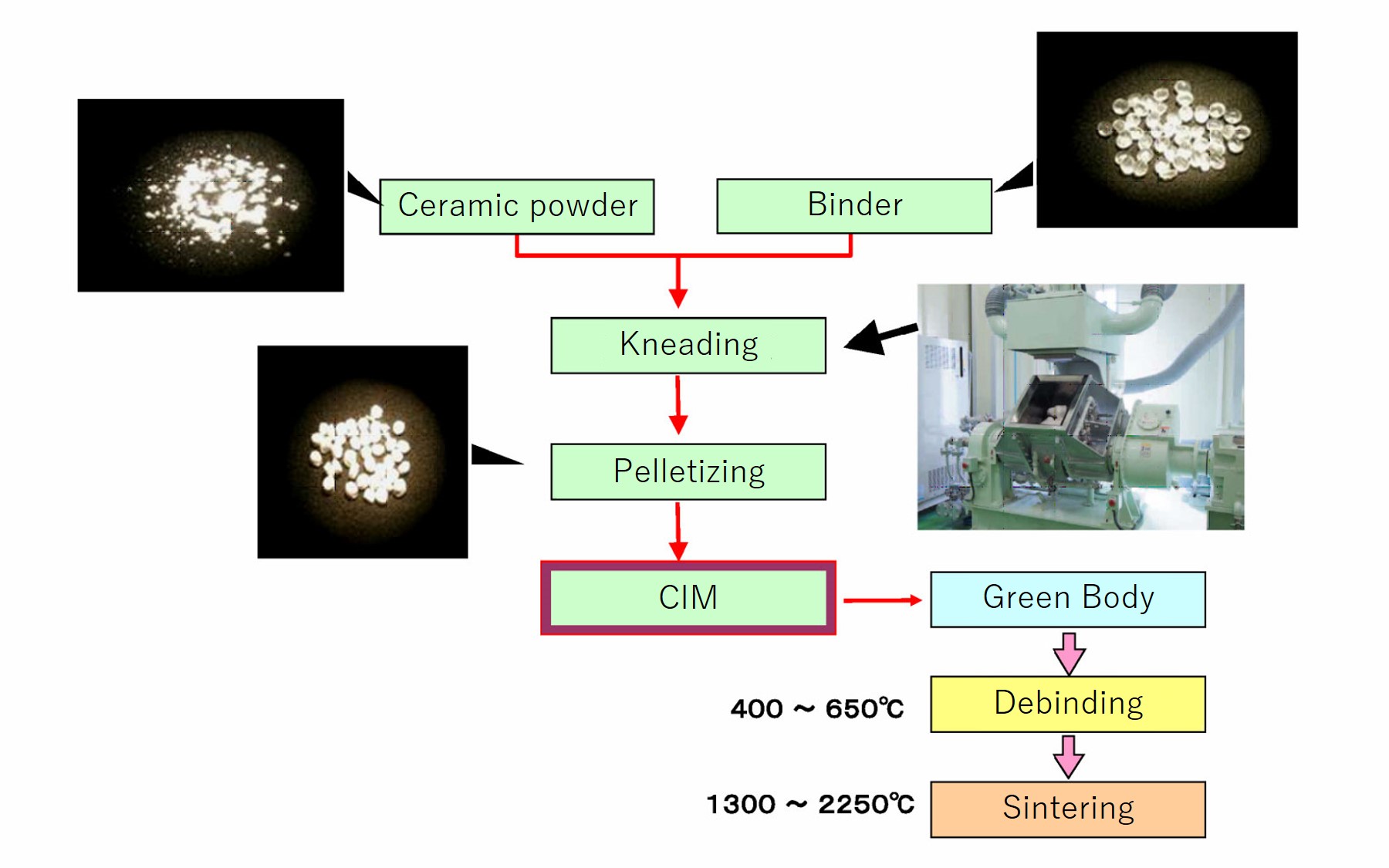 Extrusion Molding Process
By mixing the ceramic powder with water and binder, we can give the green body easy-forming feature. After the compounding process, we use the mold to extrude the green body. This process is suitable to produce the product having the same cross section shape such as pipe, sheet, film and honeycomb.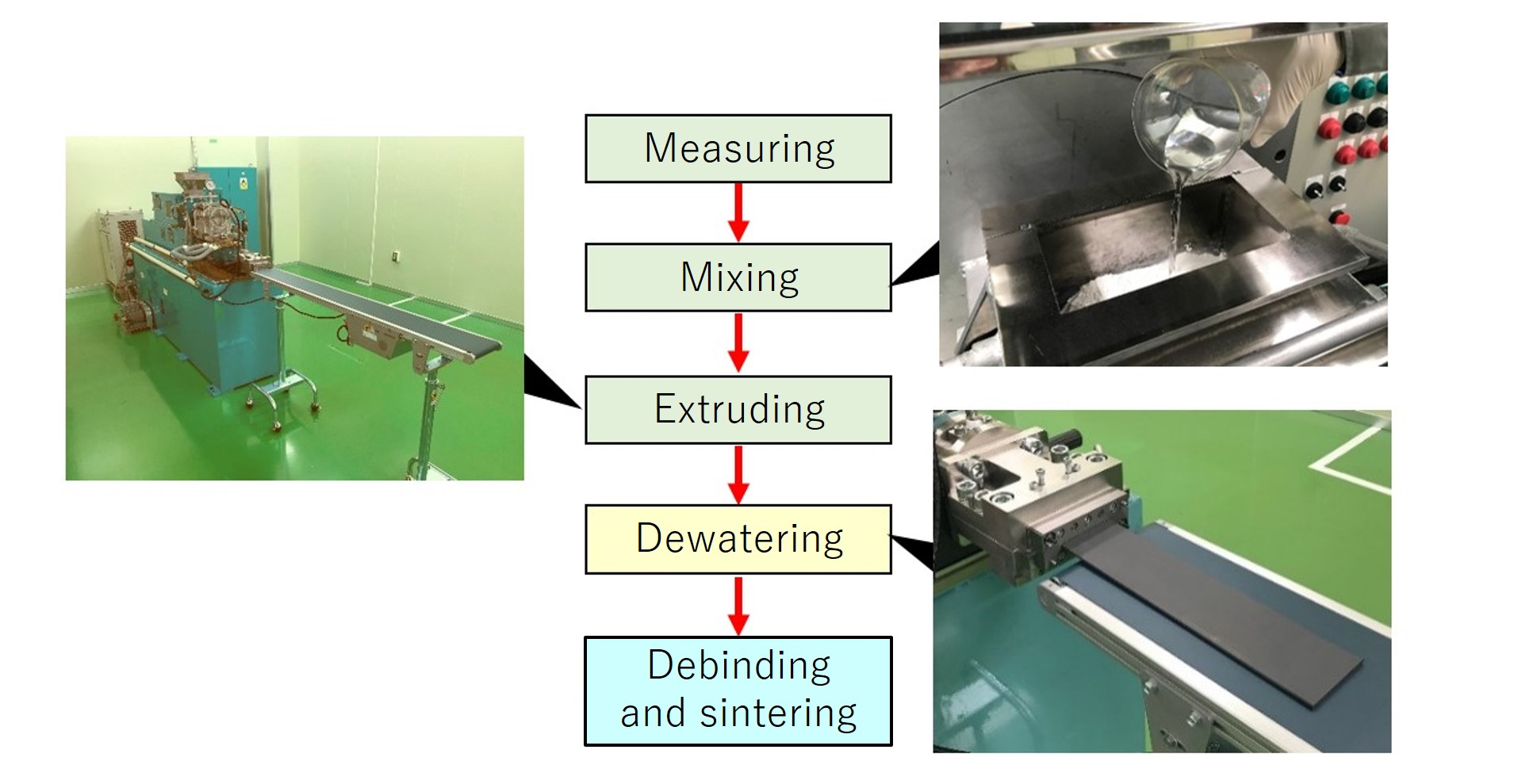 High Thermal conductivity Product (AlN)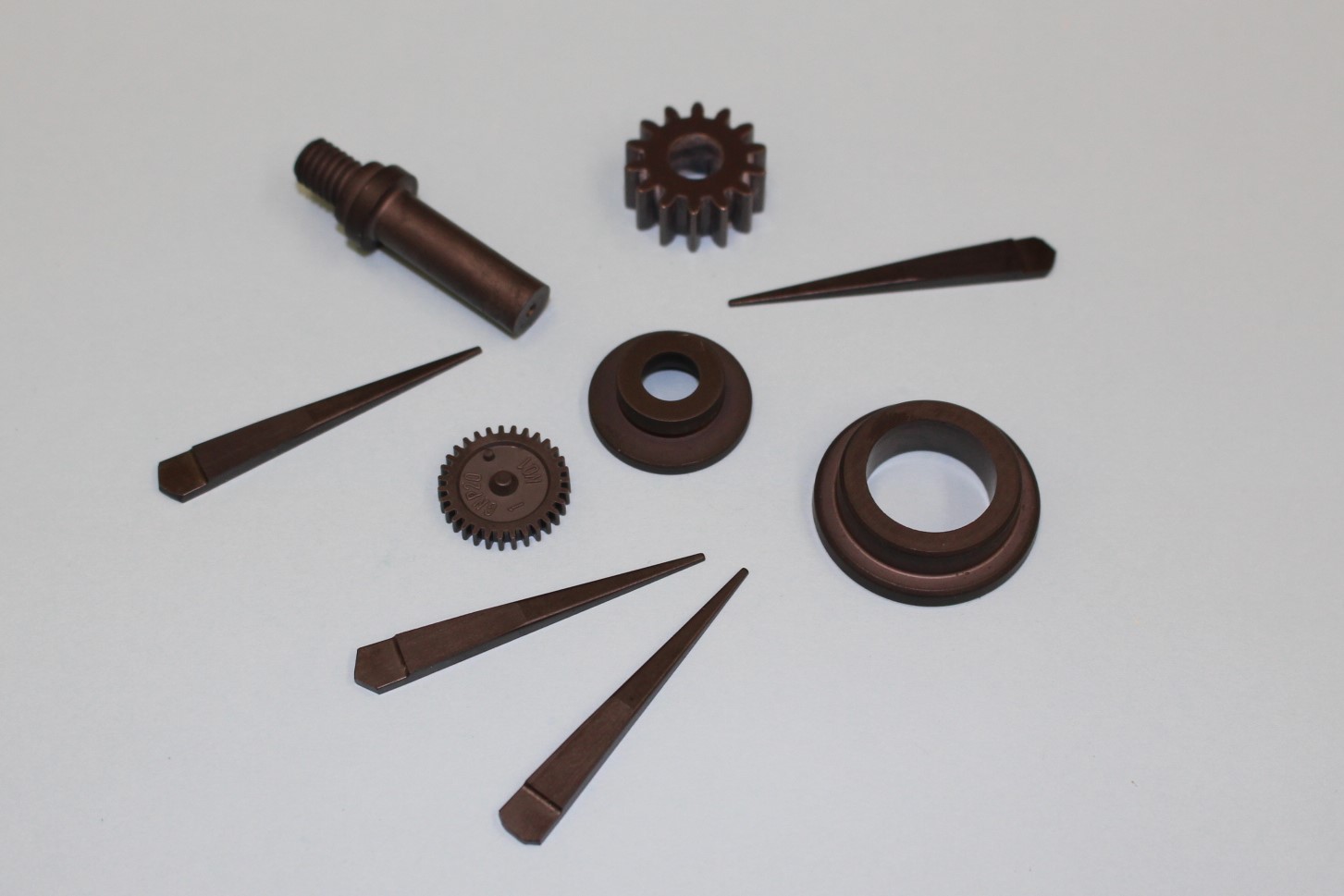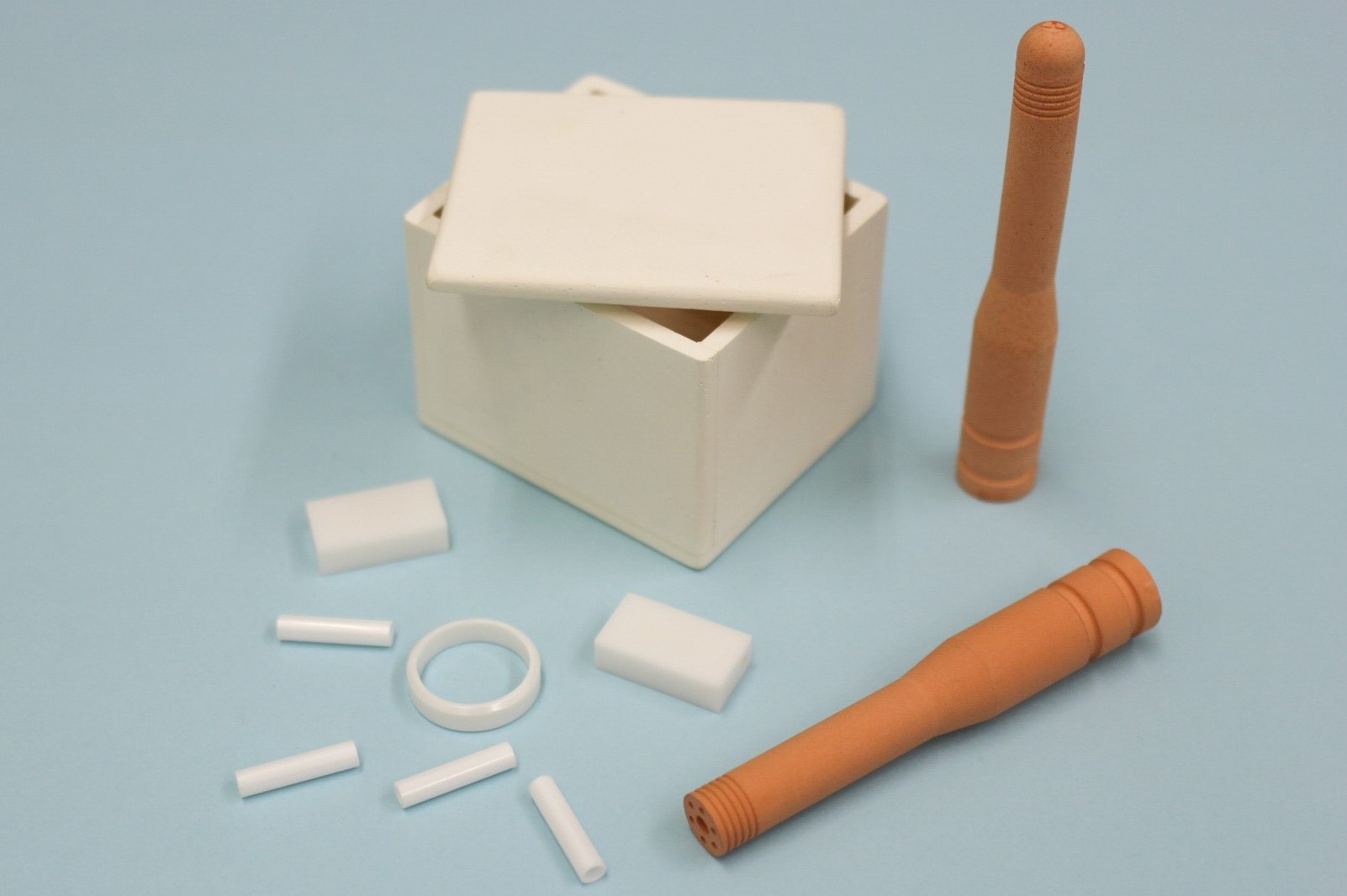 Undercut Shape Product (Alumina/Zirconia)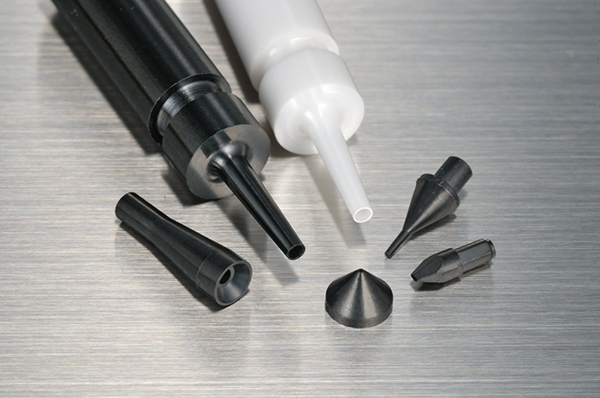 Small Hole Nozzle
(min 0.1mm)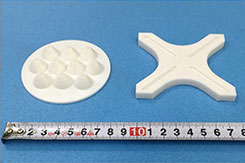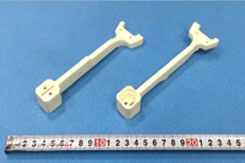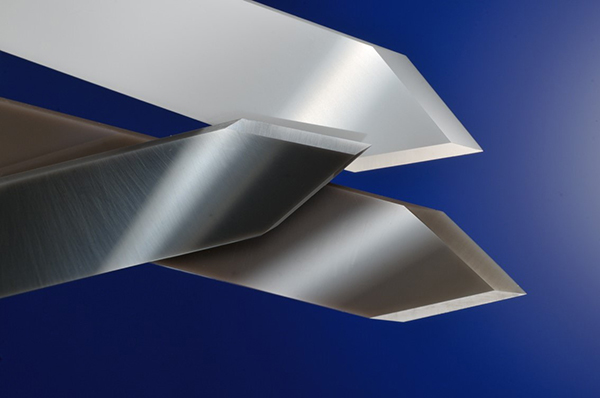 Others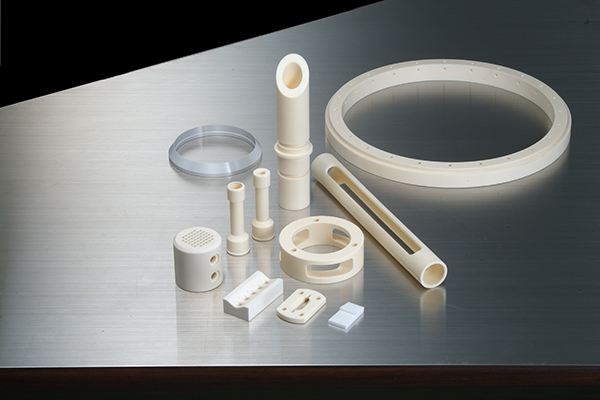 Cold Isostatic Pressed Product
As the CIM manufacturer, we have the most number of facilities force in Japan.
We own 15 sets of 30~100ton injection machine, connected to the central system to monitor the production and quality data.
・Realizing the traceability and quality improvement
・Analyzing the defect cause and confirming the production stability
・Realizing the cost reduction and the production availability improvement
By manufacturing in clean room, we can well control the quality stability of our ceramics product.
・Stabilizing the molding parameters
・Preventing the contamination
・Long-term storaging the raw material in the stable condition
We have in-house mold shop to support our production activities.
Facility / Facilities name
number
Injection Machine(30~100t)
15
Powder Stamping Machine
1
Automated Take-Out System
9
Surface Grinding Machine
3
Cylindrical Grinding Machine
1
Centerless Polishing Machine
2
Barrel-polishing Machine
3
Duplex Head Grinding Machine
2
Ultrasonic Cleaning Equipment
1
Pressure Kneader(0.5~20L)
11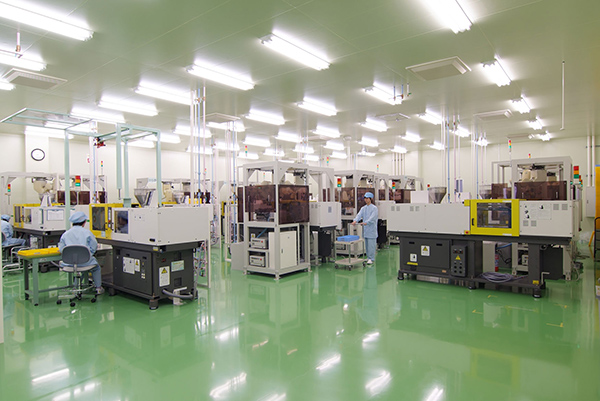 Automated Take-Out System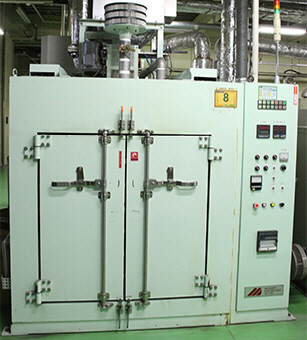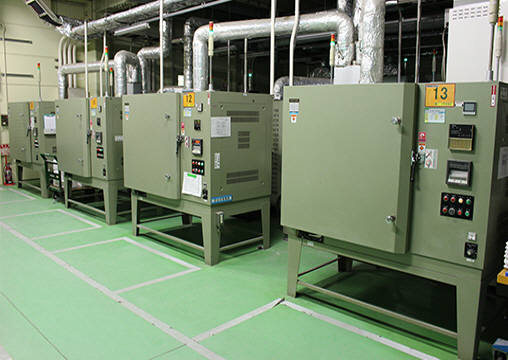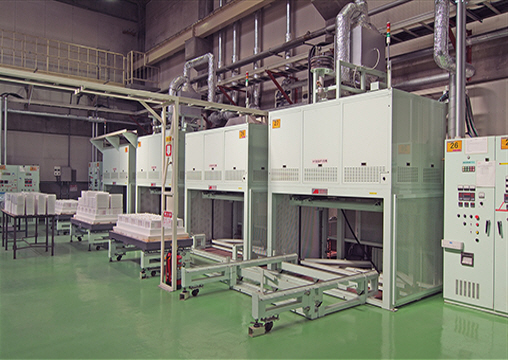 Debinding and Sintering Furnace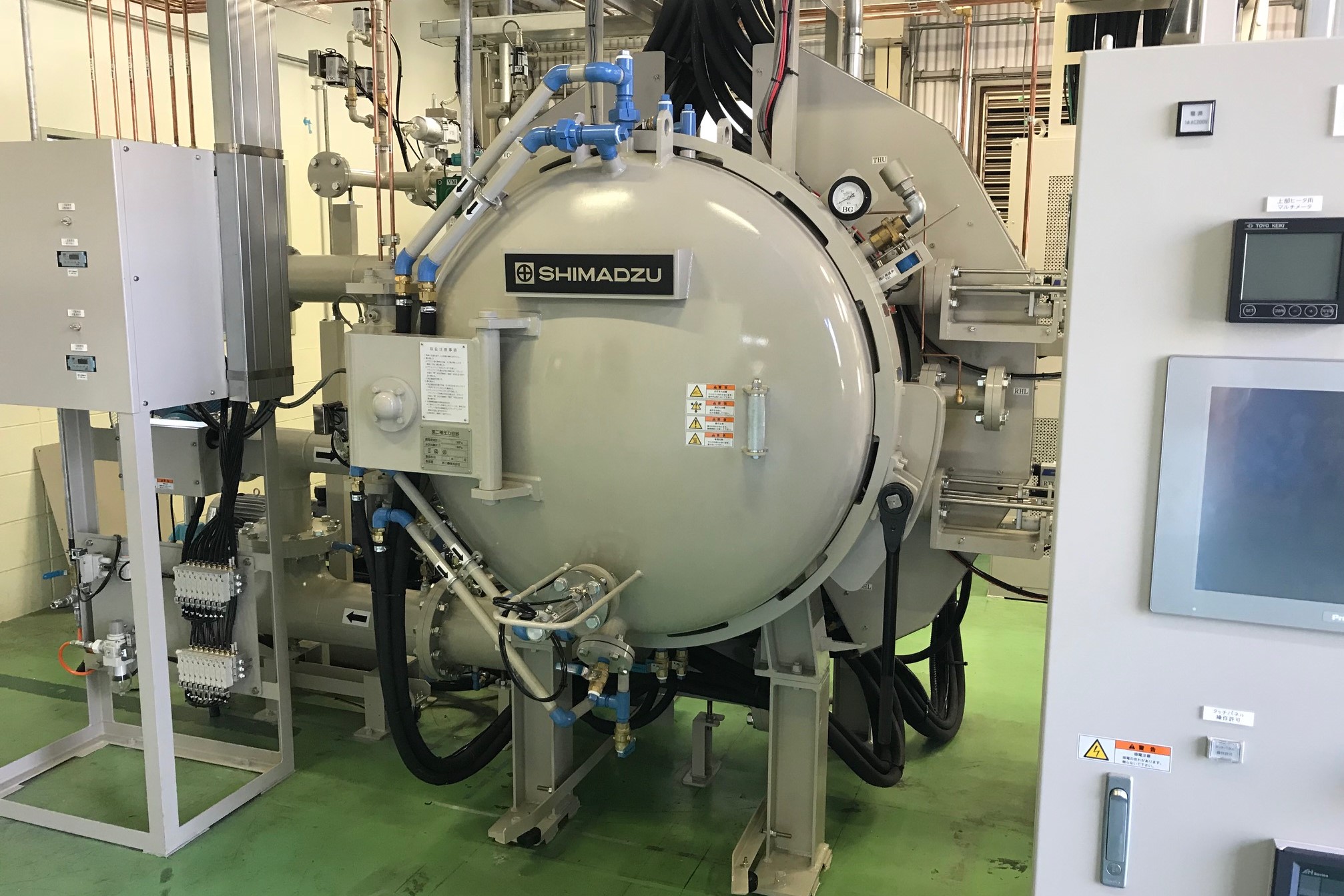 Vacuum Sintering Furnace
(Max Temperature 2250℃)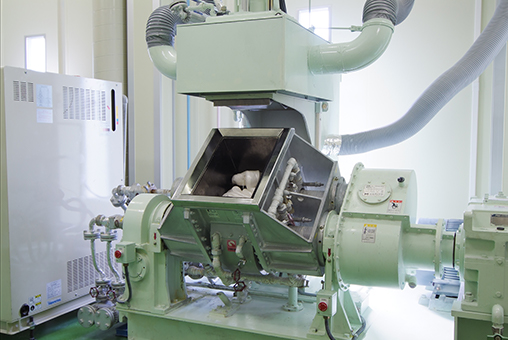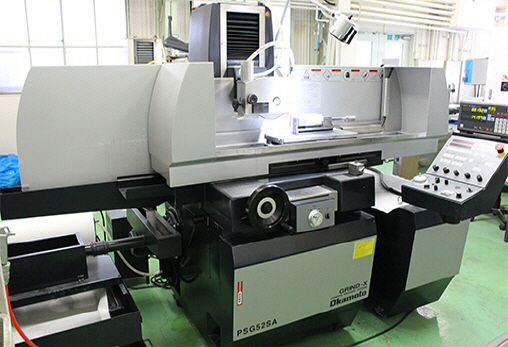 Double Head Grinding Machine
Centerless Polishing Machine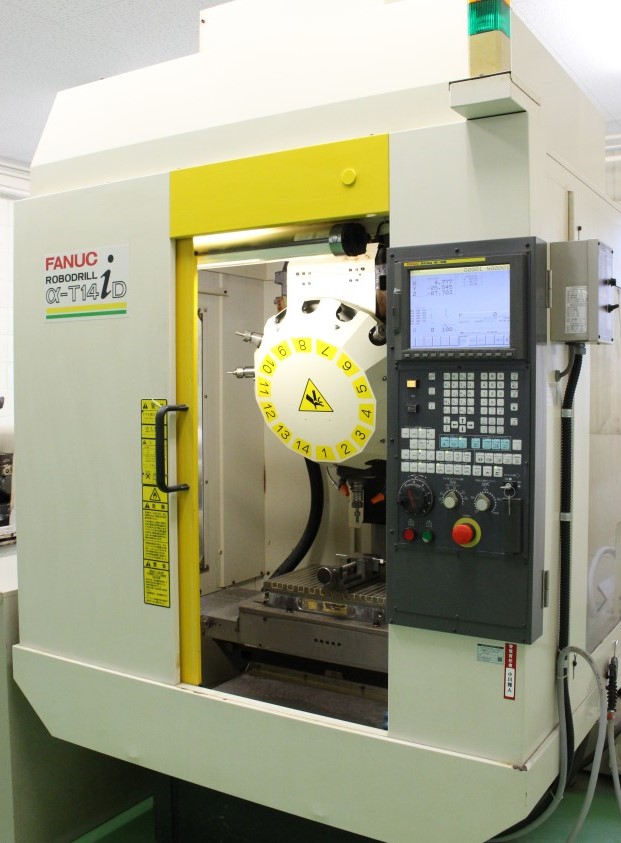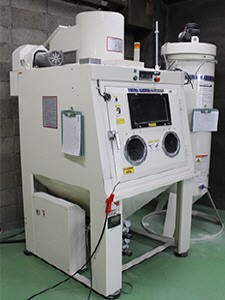 Ultrasonic cleaning equipment
Striving the high-functioning and high-quality with utilizing the various equipments and devices
Facility / Facilities name
Number
Scanning Electron Microscope
1
Three-dimensional Measuring Machine
2
Image Processing Machine
1
Surface Roughness Tester
1
Autograph Material Testing Machine
1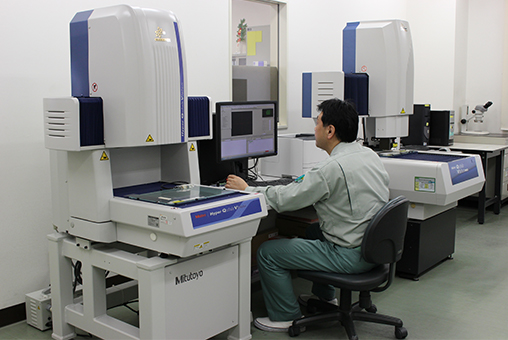 Three-dimensional Measuring Machine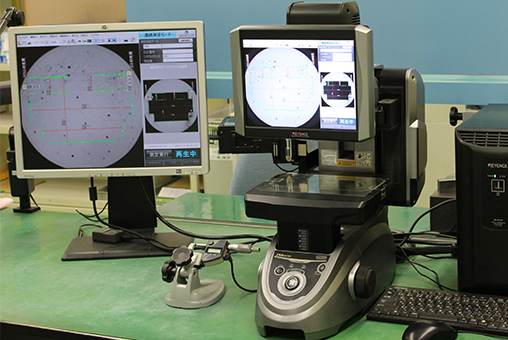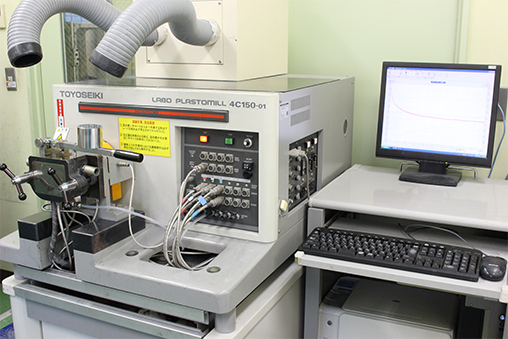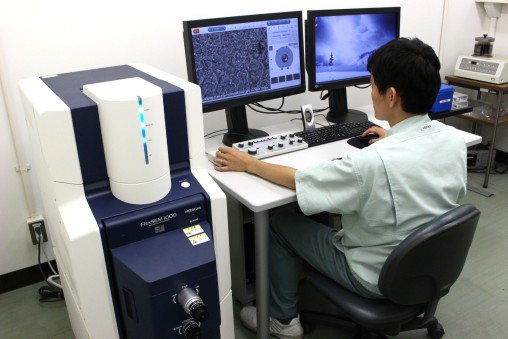 Scanning Electron Microscope